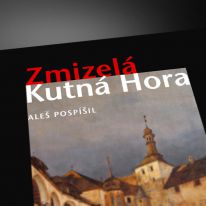 The book Lost Kutná Hora has been sold out!
22th march 2010
The book published by PASEKA publisher hasn´t been available in store since the beginnig of March. Most of the 2500 copies are out of print, there are only about 100 copies left in the distribution chain.
The author and the publisher made an agreement on the second impression of the book in the amount of another 2000 copies.